Video Section
Generate additional revenue by integrating a complete and customizable video section.
• Extensive selection of video content
• Easy iFrame implementation
• Personalize header & footer
• Customize your library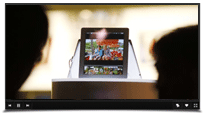 Auto Player
This player is a 300x250 unit that can be rotated through an existing ad spot or given its own placement. It can be user initiated or auto-play with a customizable playlist.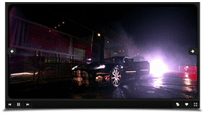 Thumbnail Players
These players are available in multiple sizes and can be served as a single thumbnail or as group of several. It can also be used in combination with the Video Section to drive more traffic to the section.